Disney+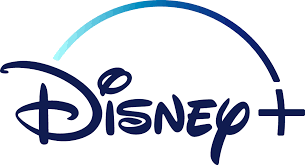 On November. 12, 2019 a new streaming service entered the game named Disney Plus. Less than two days Disney said the service had registered more than 10 million sign-ups. Now, in comparison, it has taken HBO nearly three years to reach just half of that number. The subscriptions for Disney Plus were estimated to 24 million subscribers only three weeks later and were 2019's top trending Google search item.
The streaming service has plenty to offer from Disney to Pixar to Marvel to Star Wars to National Geographic, even The Simpsons, and Avatar. The subscription for Disney Plus is also very cheap. $6.99 per month or $69.99 per year and you can get the bundle of Disney Plus, Hulu, and ESPN+ for only $12.99 per month. Their standard HD plan is $12.99 per month, or if you want their premium 4K subscription at $15.99 per month that also allows you to stream up to 4 devices with unlimited downloads; all of these are all great deals and below what you'll pay for Netflix.
At the beginning of March 2020, Hulu will become the home for FX networks. Hulu will then include all seasons more than 40 FX series, and offer new and current FX series immediately after they air on the regular network. FX will also start to produce original series only available on Hulu starting. This is important because FX became apart of Disney when they bought the company for $71.3 billion this gives Disney the flexibility to offer its bundle discount.
It is nice to go back and watch your childhood favorites but, the streaming site can become boring if you're only there to watch movies. I would suggest watching some of the shows on the site as well, as Disney Plus offerers great shows like The Simpsons, Gravity Falls, and The Proud Family. They also offer Disney originals, meaning shows and movies you can only watch on Disney Plus, for instance, High School Musical the series, Lady and the Tramp live-action, and The Mandalorian. And unlike, Netflix who releases all of its original series at once Disney Plus comes out with new episodes weekly.
If you ask me I believe it's worth buying the subscription to if you enjoy the content they offer. Out of 5 stars, I'd rate Disney Plus with 3.5 stars.