Jack & The Beanstock… 80s style
Theater takes us back to the 80s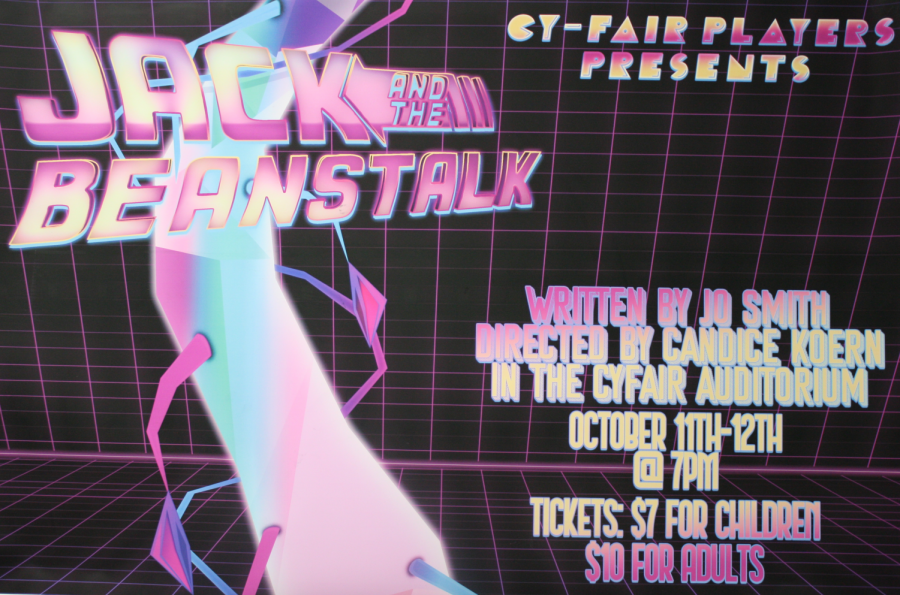 By: Shawn Brown & Kailani Downs
October 11, 2019
Look out everybody!  The Cy-Fair Players present Jack and The Beanstalk as the first performances of the school year.  Written by Jo Smith and directed by Candice Koern, this classic story is modernized and takes place in the 80s.
"I am bursting with excitement," Koern said.  "I have visions and dreams every night get new ideas and inspirations."
Excitement about the play is felt from the actors on stage, to the tech crew backstage.  Sophomore Dallas Brown plays Jack and he loves the ensemble.
"I'm happy to be performing with many people I know and have known for so many years and just making this [play] the best one, yet," Brown said.
It is common for the entire cast and crew to get nervous.  Junior Teresa Lin runs the music and sound, but must be ready to adapt to anything.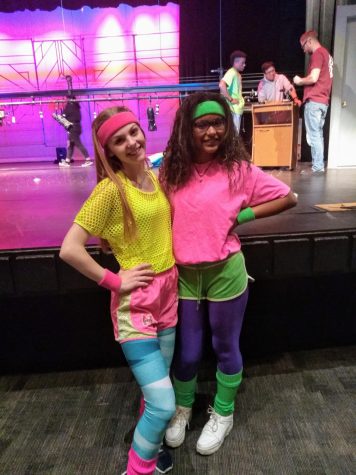 "You have to go along with the actors and if they change anything, you have to accommodate for them," Lin said.
Although Lin will be ready, she said that her most difficult scene of the play would be the beanstalk scene because she has to be perfect with the timing.
Another part of the crew, whose contribution will be visually apparent, is the costumes.
"I think it's fun how we get to express our characters and see the different styles of the characters and see them all come together at the end," senior Iris Rodriguez said.
Over the past month, everything has come together into a real piece of art.
"Art always evolves," Koern said.  "Everyday it's bigger and better.  New ideas changing and art is a living thing; it's not a science experiment."