Step1: Go to the store and purchase 4 clear glass ornaments with unscrewable tops.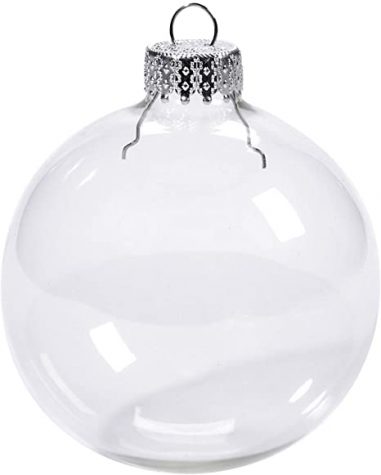 Step 2: Use red, blue, green, and yellow crinkle paper shred filler to individually fill up each ornament.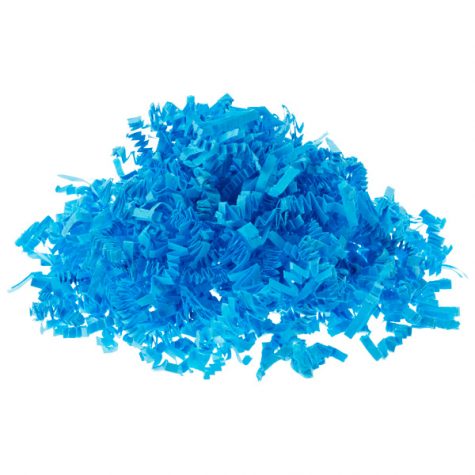 Step 3: Once each one is filled up, cut out eyes and glue onto the ornaments.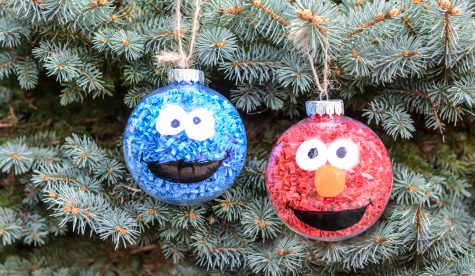 Step 4: Place it on the tree!