2020 Top Albums
Pop: Anatomized Blog- 2020 Top 10 Albums
                                            Briannah Issa
In the beginning, 2020 was supposed to be the start of new beginnings, our own version of the Roaring 20s. What really happened was that ever since COVID-19 started to become a worldwide pandemic, the world became a ghost town. We had to start wearing masks, keep a six feet distance, and a lot of people lost their loved ones to this horrific disease. Right now, here in 2021 with nothing changed, the only thing that I can remember being my shining light throughout the 2020 quarantine: music. In this article, I will tell you the top 10 2020 albums that got me throughout the year and share my favorite songs from each album.
Taylor Swift shocked the world with her surprise album back in July. It all started when she released the music video of her first single off the album, "Cardigan". When I first listened to the song, I was so surprised by what I was hearing. It was like she took a U-turn from her usual bubble-gum, extravagant pop music that we have heard for years to a more laid back, mature-sounding indie record. Taylor worked with Aaron Dessner from the band, The National, which is also interesting because I never even imagined Taylor going down the indie route. One thing that will always stay true is that when it comes to Taylor's lyrics, never expect less. The lyrics throughout this whole album are on the next-level, like reading 16 stories that nobody has ever read before. As a Swiftie, I'm proud of her growth as an artist. You can check out her latest album "Evermore" which was released three weeks ago.
            Favorite songs: "august", "exile", "the 1", "invisible string", and "betty"
Future Nostalgia – Dua Lipa
The new queen of pop is coming. Ever since her breakout single "New Rules" came out in 2018, Dua Lipa has fought her way to make her mark in the pop scene. When I listened to "Don't Start Now" for the first time, I was so excited to hear what the rest of the album will sound like. Then came "Physical", which blew up all my expectations through the roof. The vibes that I received through this album are like I entered a disco club from the 80s and all I want to do is have a good time. I'm so grateful for this album to help me through quarantine.
Favorite songs: "Cool", "Physical", "Pretty Please" and "Don't Start Now"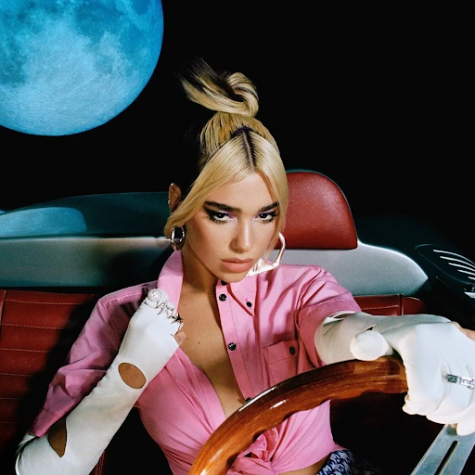 Ungodly Hour – Chloe x Halle
Beyonce's proteges, Chloe x Halle, really snapped with this album with their artistry, songwriting, and vocals.  What I love about this album is the production is in touch with the girls' growth. From the homage to 90s R&B with "Busy Boy" to indie rock "ROYL", the duo proved to the world that they are legends in their right. I can't wait for what's in store for them.
Favorite Songs: "Babygirl", "Wonder What She Thinks Of Me", "Do It", and "Busy Boy"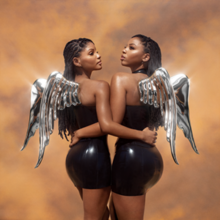 First of all, I can't believe I haven't heard of Rina Sawayama before. She might be the next biggest pop star in our generation. When I first heard "XS", it sort of sounded like a mix of Britney Spears and Christina Aguilera. I don't know how she does it, but her music makes me feel like I'm back in the 90s era when MTV was big and actually about the music. I can't wait for the next album.
Favorite Songs: "XS", "Paradisin", "Love Me For Me", "Tokyo Love Hotel" and "Dynasty"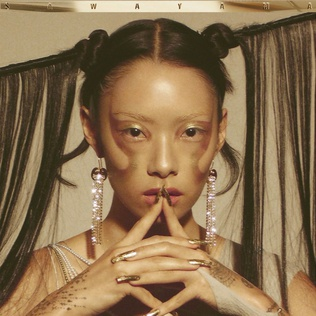 Plastic Hearts – Miley Cyrus
I'm going to let you guys know that I was a big fan of Miley Cyrus since her Hannah Montana era. Not that anybody cares, but "Party in the USA" is still a bop to this day, in my opinion. Anyway, this album is a side of Miley that I never expected I needed during 2020. Miley is known to be versatile when it comes to her music. When I first heard "Midnight Sky",  I thought to myself, "She might take the 80s synths route as well." And she did with 80s rock. We might be watching Miley at her prime right now, so don't blink.
Favorite Songs: "Angels Like You", "Never Be Me", "High", "Prisoner", and "Plastic Hearts"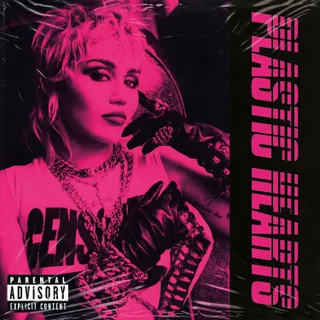 Women In Music Pt. lll – HAIM
I'm really mad at myself that I did not discover HAIM before. This album makes me want to collaborate with them on a song, which will be a dream come true. It gives off valley girl vibes in "Los Angeles"  to 90s Janet Jackson vibes in "3am". Right now, I feel like I need to listen to their past records to have my full opinion on this band, but for now, I declare them as legends in their own right.
Favorite Songs: "Don't Wanna", "3am", "The Steps" and "Los Angeles"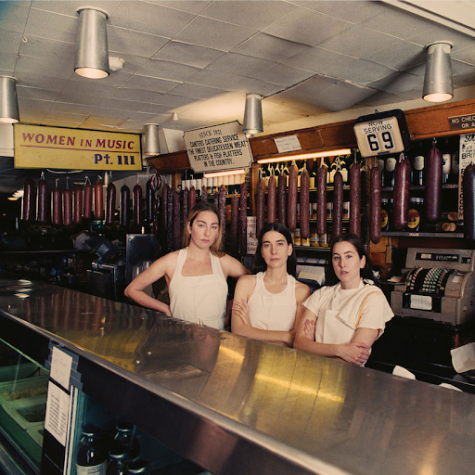 You think that I would leave KPOP hanging right? Wrong! Especially when my queens have released nothing but bangers this year. The group consists of Jisoo, Jennie, Rose, and Lisa. I discovered them when scrolling through the Youtube trending page with their hit song "DDU DU DDU DU" at #3. I will always remember that day as the breaking point of my life.  When I first heard "How You Like That", I knew I was going to be obsessed with this album as I'm obsessed with this song. Hearing the rest of the album on October 2nd, they succeeded all my expectations. They fully took over my space and as a BLINK, I'm very proud of them.
Favorite Songs: THE WHOLE ALBUM!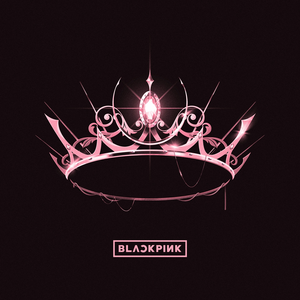 Dedicated Side B – Carly Rae Jepsen
They know her as the girl who sang, "Call Me Maybe", but I know her as the woman who makes pop hits that are underappreciated. Although it's a side b album, the artistry is on a whole other level. She makes the kind of music you would hear in the 80s, which is my favorite kind of music. I can't wait for her new album.
Favorite Songs: "Comeback", "Solo," "Stay Away", and "Summer Love"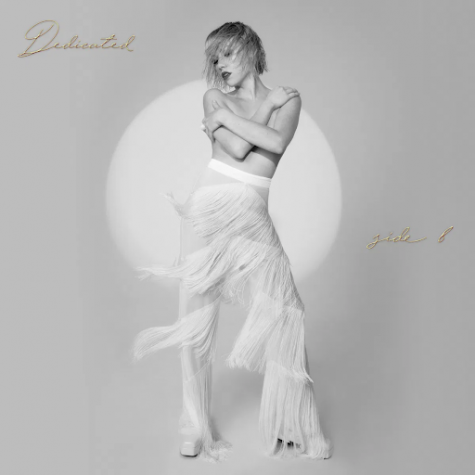 I know people would debate if Changes was even Justin's best work, so I will give you my honest opinion.  As a Belieber, there are some songs I'm not as obsessed with as the others, but I still enjoy the direction he took when he wanted to do R&B. Also, I love how he dedicated this album to his wife, Hailey Bieber, on Valentine's Day. I'm just proud of his growth as an artist and a human.
Favorite Songs: "Habitual", "Second Emotion", "Get Me", "Forever" and "Confirmation"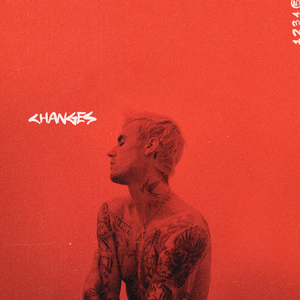 Last but not least, Halsey's latest album, which is such a bop. I laughed, screamed, and even cried with her throughout this album. I'm disappointed about this album is not nominated for at least one grammy this year, even when it has bop like "Graveyard" and we finally can see Halsey strip down her persona to let us meet Ashley–her real name–for the first time   The artistry throughout this album is her best yet and I can't wait for what else she has in store.
Favorite Songs: "More", "Graveyard", "I Hate Everybody", and "I'm Not Mad"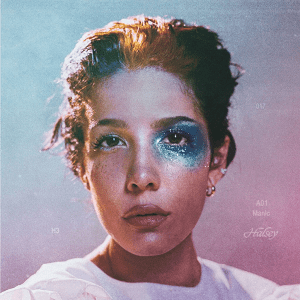 Wildcards of the Year: 1) Positions – Ariana Grande, 2) Heaven and Hell – Ava Max, 3) Afterhours – The Weeknd, and 5) Chromatica – Lady Gaga
 I hope you enjoyed the list of albums that made up the year 2020. Even though the year was nothing but hectic, it was nice to listen to music that made the year not so bad, and I expect nothing less in 2021. Thank you, and I can't wait to start anatomizing this year.