Show Stoppers Preview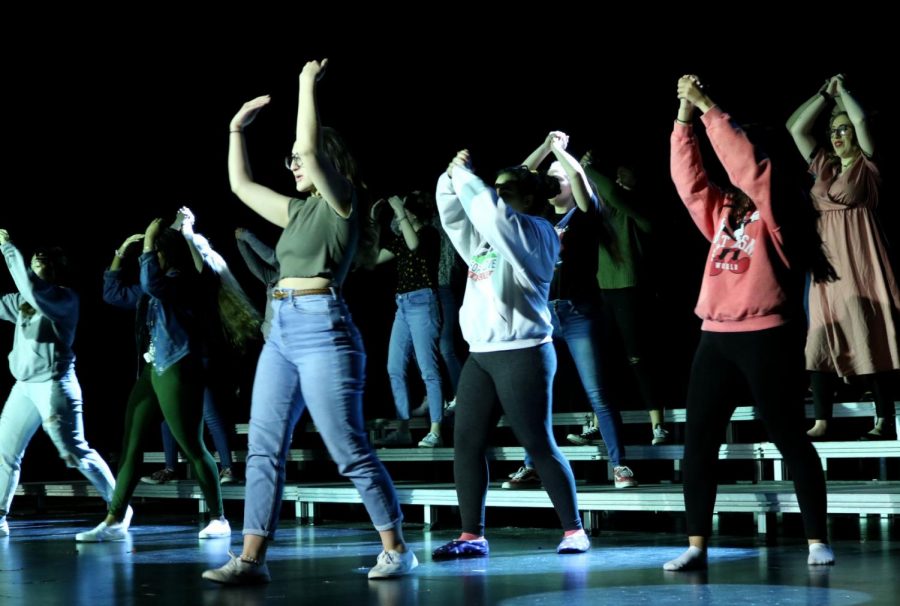 Show Stoppers… The lights, the music, the dancing, the costumes, and a crowd so big people have to stand. That is every choir member's dream, but it's not a fairy tale anymore.  
Show Stoppers 2020 is going to be as amazing as all other Show Stoppers before it, maybe even better. All of the choirs here at Cy-Fair have been working on these songs since December and started the dances in January. The amount of blood, sweat, and tears that goes into making this show what it is by late January is so heart-warming. Our very own Mr. Key was a student here at our high school and was a performer in Show Stoppers himself.
Interviewing Mr. Key was so much fun. " My favorite thing about Show Stoppers is that its a completely student-run show. It's cool to watch students step-up and take up leadership positions," was his response to what his favorite thing about Show Stoppers was. We actually got to hear what it was like to be in Show Stoppers when he was here at Cy-Fair. "When I was a student… Show Stoppers was okay. The audience attendance was small, but we had way too much fun. It was a great time. My favorite performance was when we did a Hairspray medley in 2008. I'm not that much of a dancer, but that choreography was really intense and extremely fun!" Everyone has a favorite part… but we wanted to see what was his least favorite part about Show Stoppers." My least favorite part of Showstoppers is keeping up with all the excuses why kids aren't at rehearsal" quipped Mr. Key. The endurance of such an awesome tradition proves the quality of the performances, so be sure to go!
Some of the choirs are doing songs from Disney and others from musicals and television shows. But the hard work and commitment from all of them…. It's more than most can comprehend. The shows will be on January 31st at 7, and February 1st at 2 and 7, all three shows will be in the Cy-Fair auditorium. General admission is only $10 so be sure to come out and support your Choir. SEE YOU THERE!!!!