Cy-Fair Volleyball Sweeps Seven Lakes, Looks Ahead for a Round 3 Victory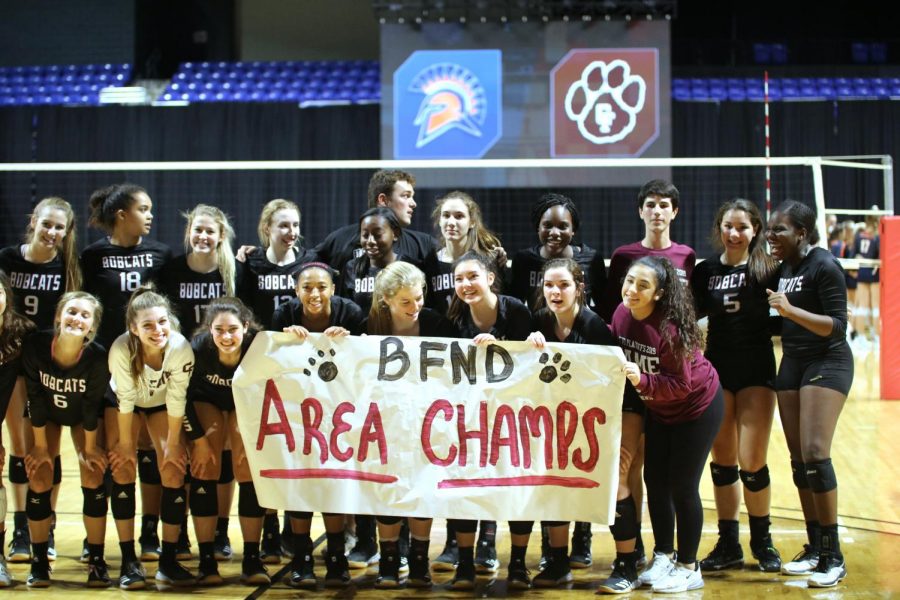 Following a 3-0 sweep against Seven Lakes High School, the Cy-Fair Lady Bobcat Volleyball team finds itself advancing to the third round of the playoffs for the second straight year. 
Last year, the Lady Bobcats fell in the third round to Cinco Ranch, so one might suspect there would be some skepticism going into the next game.  However, the players seem to be ignoring the ominous thought in the back of everyone's minds.
"I am skeptical," senior captain Lauryn Bourne said. "But I am just focused on playing to the best of my ability, and ensuring the team remains focused in practice."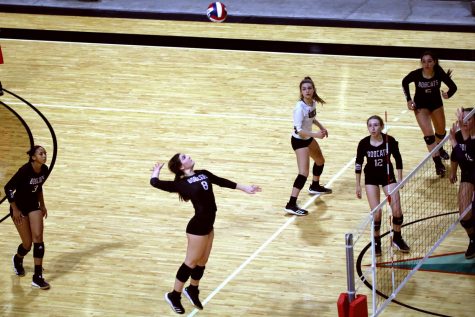 "We're going to go pretty hard in practice," senior captain Sophie Scott agreed. "Our main focus is to take the momentum from the sweep and use it to boost our confidence for the next game."
Complementary to the confidence boost of a sweep, the Lady Bobcats look to employ a continued usage of unmatched energy both on and off the court.
Junior Morgan Lakin contributes a considerable amount of energy to the team.
"Whenever you're energizing either side of the court, it gets the starters ready for the game," Lakin said.
Junior Kara Spice shares Lakin's mentality, and went on to state that one of the reasons the Lady Bobcats were able to win was due to the extremely high, intense energy which kept everyone engaged.
In addition to a boosted amount of energy the players feel in the playoffs, the extra time the players receive to connect with each other on and off the court has allowed for a stronger chemistry to flow throughout the team.
"With underclassmen being called up for playoffs, our team has been able to grow tighter as a unit," junior Captain Rebekah Portalatin said. "New players are bonding with returners, and the tighter we have grown, the more success we've found.
The Cy-Fair Lady Bobcats look to advance to round four of the playoffs on Tuesday, Nov. 12, against the Katy Tigers at Wheeler Stadium at 5:00.